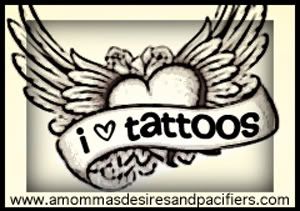 Super pumped about showing off my tattoos!
I have mixed feelings about tattoos, since they are on your body foreverrrr. I think getting a random tattoo because its "cute" or you just want one is dumb. Sorry, not sorry.
Both of my tattoos have meaning and were thought out.
Here is my first tattoo.

I got it in April of 2008. Sweet Jesus I can't believe its been almost 4 years!
"Therefore be imitators of God, as

beloved

children. And walk in love, as Christ loved us and

gave himself up

for us, a fragrant offering and sacrifice to God."
Ephesians 5:1-2
My daily reminder that God freely gives me grace & love, and to walk in the confidence of knowing that the God of the universe loves ME.
My second tattoo

is a combination of meaning. I got the word "grace" written vertically in Greek with my sister. Her middle name is Grace and she got the same thing on her back. Also, my favorite explanation of grace is: the undeserved love and salvation God gives. mmm.
Two weeks later I went and had two lilies and a dove added. Because it didn't hurt enough the first time? This beauty is on my ribs under my left shoulder. I love it.
"Therefore I tell you, do not worry about your life, what you will eat or drink; or about your body, what you will wear. Is not life more than food, and the body more than clothes?

Look at the birds of the air

; they do not sow or reap or store away in barns, and yet your heavenly Father feeds them.

Are you not much more valuable than they?

Can any one of you by worrying add a single hour to your life?

"And why do you worry about clothes?

See how the flowers of the field grow

. They do not labor or spin.

Yet I tell you that not even Solomon in all his splendor was dressed like one of these.

If that is how God clothes the grass of the field, which is here today and tomorrow is thrown into the fire,

will he not much more clothe you

—you of little faith?

So do not worry, saying, 'What shall we eat?' or 'What shall we drink?' or 'What shall we wear?' For the pagans run after all these things, and your heavenly Father knows that you need them.

But seek first his kingdom and his righteousness, and all these things will be given to you as well

.

Therefore do not worry about tomorrow, for tomorrow will worry about itself. Each day has enough trouble of its own."




I am a worrier by nature. This passage has given me so much hope over the years that I decided I wanted to add it to the grace tattoo. I asked an artistic friend to try to put this passage into a picture, and I think she did an amazing job.

Taking close up pictures reminds me I need to get these touched up! I love the sepia look, but it fades really fast. I was actually told that the one on my foot would be a sepia/henna color. Does it look non-black to you? No, me either. Oh well :)

I love that my tattoos are meant especially for me and also that I dont have to show them if I dont want to. Maybe one day I'll get another one, but for now, these two are sufficient for me!